TELL ME MORE!
Inspired by previous trips to Courchevel, Zermatt and Tignes, we've created the look and atmosphere from your favourite Alpine ski resorts, especially those where the drinks and dance moves flow freely.
Après ski in style with a 'shot-ski' – four shots of limoncello on an actual ski.
Tip back together, then head to the dance floor…
Long evenings in the city are worth celebrating this year and the party is right here. Got a few questions? Head over to our FAQs.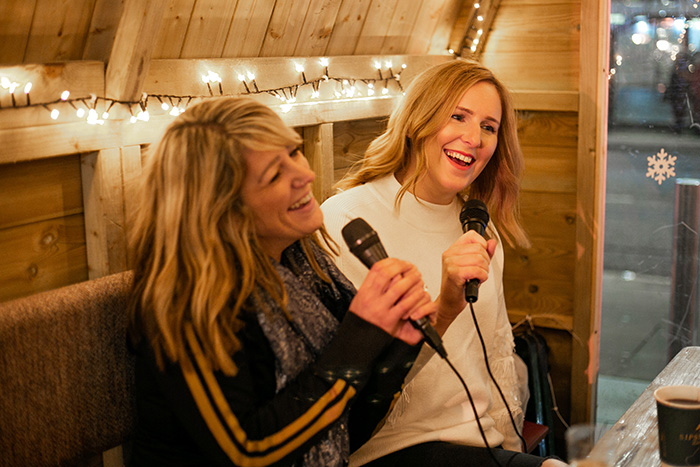 For general or press enquiries please email hello@barhutte.co.uk.
If your query is site-specific, simply head over to our Contact Us page.